$98.00
$173.00
saving
$75.00
| /
$98.00
$173.00
saving
$75.00
| /
A smart percussive therapy device designed to penetrate deep for muscle treatment. Osteorelieve Prime™ works to treat muscle aches and pain, release soreness and break up muscle knots. The device provides an ultra quiet experience with SilentPower Technology™. 

SMART CHIP
Built-in cooling system that protects device from overheating, overcharging and extends motor life
SilentPower Technology™
Soundless. Brushless. Weightless.
Our brushless high-torque motor is engineered with SilentPower Technology™ which provides a quiet motor but excessive power to the Osteorelieve Prime™. Our motor is 40% lighter than competitors due to reduced size while generating more power.

"Innovation at its finest."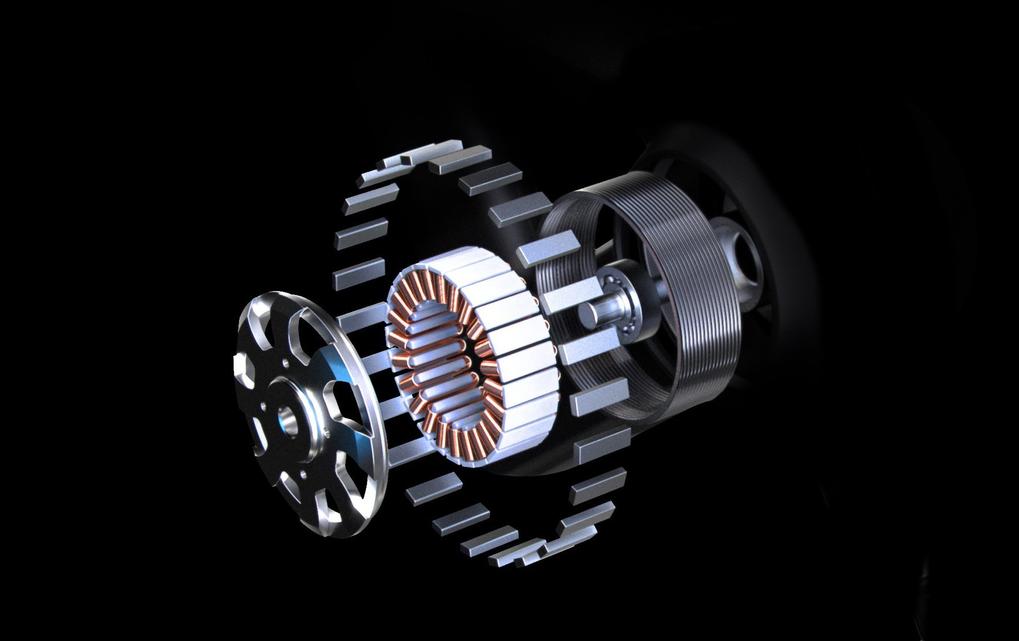 WHAT'S INCLUDED
Osteorelieve Prime™ Massage Gun
6x Head Attachments
4x Long Lasting Rubber Replacements
Power Adapter
User Manual
Travel Case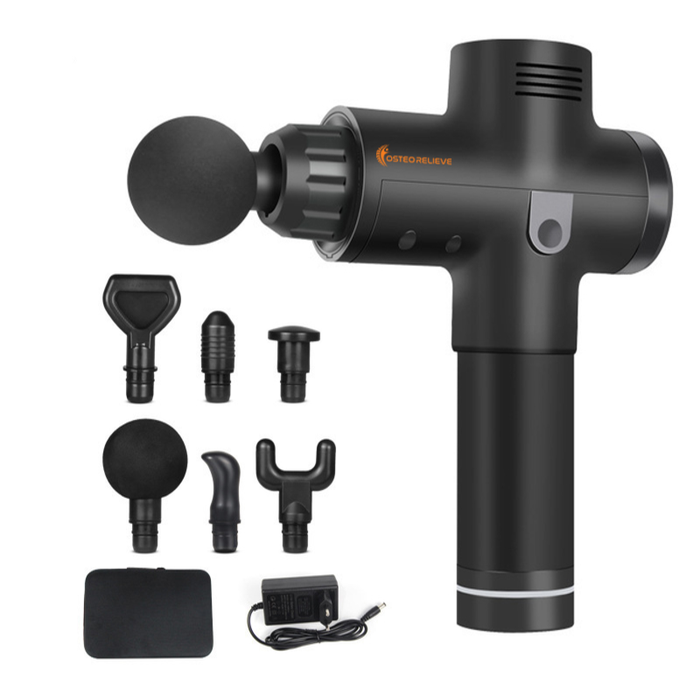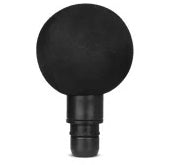 Spherical Cushion Head
Suitable for Large Muscle Groups and Sore Muscles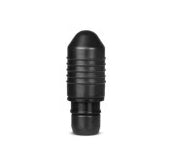 Bullet Head
Suitable for Deep Tissue and Trigger Points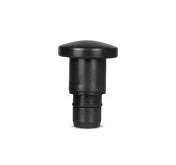 Flat Head
Suitable for Back and Chest Muscle Groups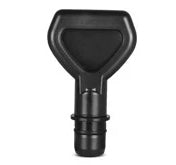 D-Shaped Head
Suitable for Abdominal Muscles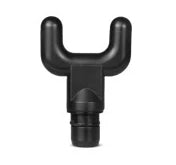 Fork Head
Suitable for Spine, Neck and Achilles Tendon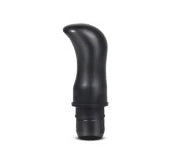 Thumb Head
Suitable for Small Muscle Groups such as Palms and Sole of Foot

FREE SHIPPING
We provide free express shipping world-wide on all orders

30 DAY MONEY BACK GUARANTEED
Our number one priority is customer satisfaction. We stand by our products.

1 YEAR WARRANTY
We offer a full one year manufacturer warranty for all our products.

CUSTOMER SERVICE SUPPORT
We are always here to help you with any questions, feel free to contact us at support@osteorelieve.com
product
The Massage Gun is a game-changer in the recovery game. Whether you're an athlete or simply dealing with everyday muscle tension, this device delivers the relaxation and relief you crave. A great investment in your well-being. In addition the service provided was great, I had battery issues with the massage gun which was resolved within 48 hours.
Service
Very impressive service osteorelieve . I got some issuse with my massage gun . This guy was so quick and changed it .. i recommend everyone who need good quality madsage gun . Really impressive
Amazing quality
The Osteorelieve Prime Massage Gun speaks for itself. It is top quality and has a luxurious matte finish touch to it. It is very powerful and was able to release my tight quads. I received the massage gun in 4 days! Highly recommend this product.
Game changer
These massage guns are a game changer for low back pain! I take mine on the go, just within 30 seconds of use, my back pain goes away. Bought two more as Christmas gifts for my coworkers.